Automated Insurance Tracking Software
Simplify how you manage Insurance Certificates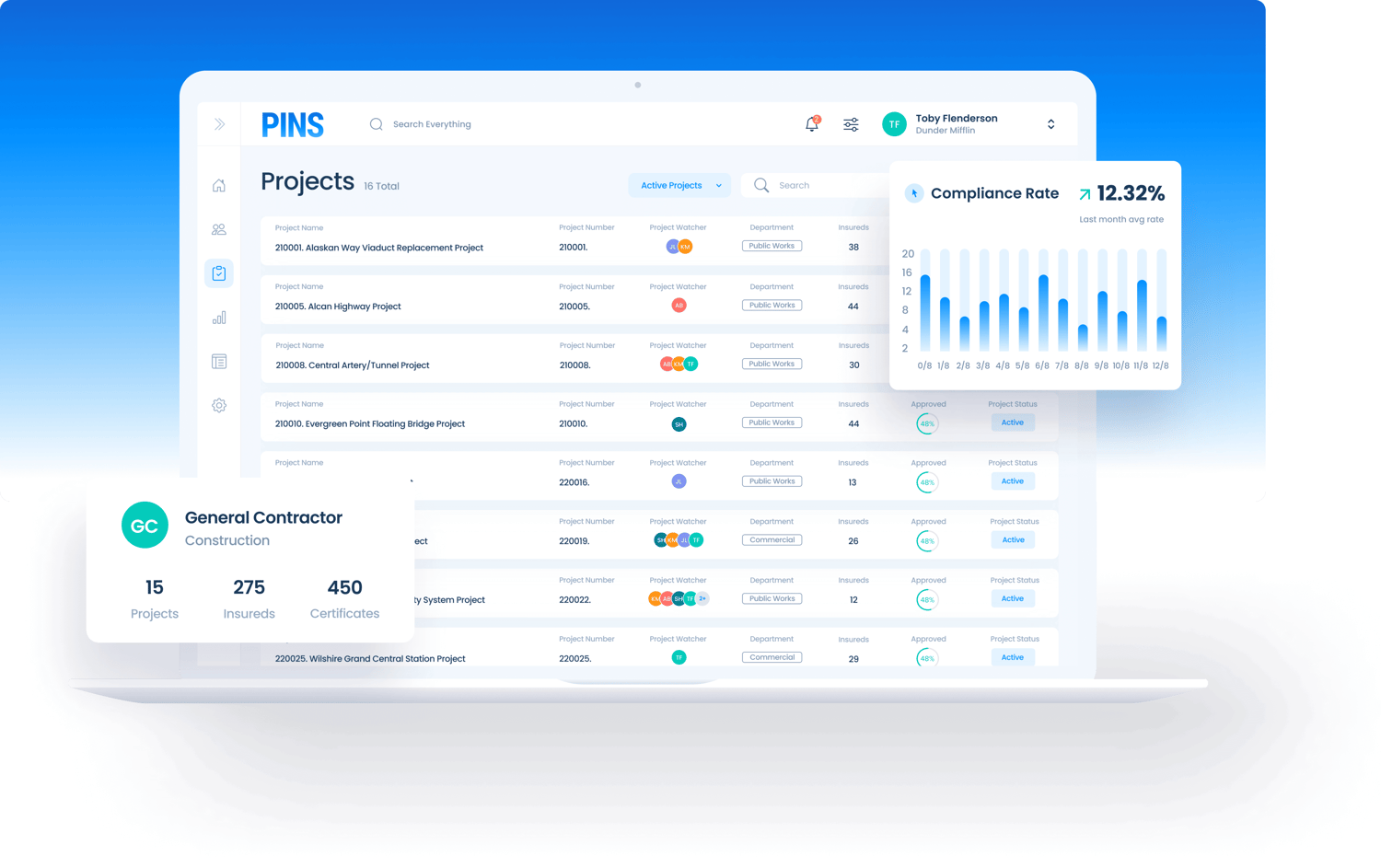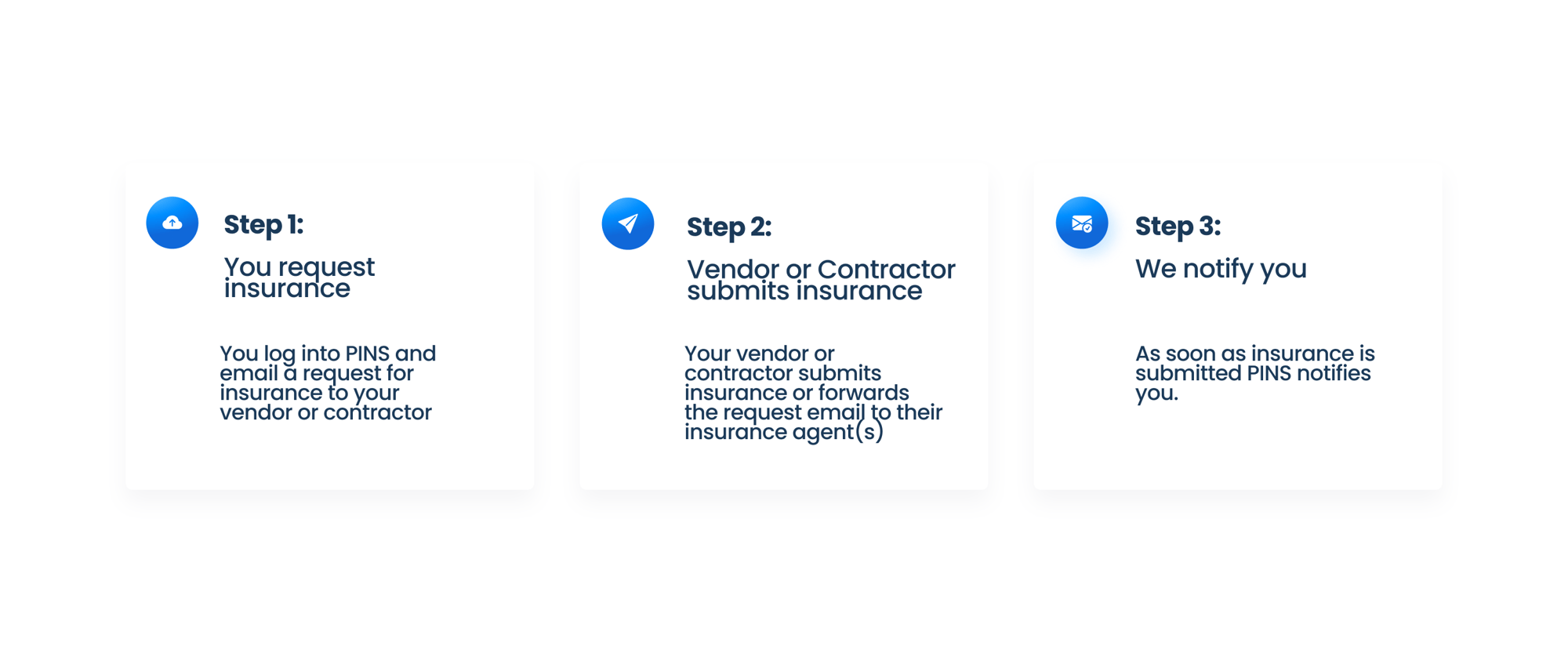 Trusted by many industries

Reduce Compliance Gaps
Avoid potential project delays, fines, and legal repercussions from coverage gaps. Automatically notify insureds of renewals and easily work with agents on COI submissions.

Save Time
Reduce the time spent dealing with insurance coverage, compliance, and broker submissions. Use templates to standardize workflows and apply requirements to all insureds on a single project.

Reduce Costs
Avoid penalties and administrative overhead by optimizing team workflows and increasing efficiency. Have confidence that all your contractors and vendors are compliant and up-to-date on their insurance policies.

Grow Your Business
With PINS you can know that insurance coverage is taken care of across your business-so you can focus on what matters. Standardize and automate insurance submissions based on your preferences.
FAQ
Check out the most common questions
Does PINS have OCR?
Yes! We use machine learning enabled OCR to make the Certificate flow as quick and easy as possible.
Does PINS check for compliance?
Yes. PINS checks for submission compliance against the requirements.
Does PINS integrate with other applications?
Yes. PINS offers a suite of pre-built integrations with Sage 300 CRE, Vista by Viewpoint and Procore. We also offer a publicly available API for you to seamlessly integrate your data.
Get started with your personalized demo

Request a demo and learn how PINS can help you automate your insurance tracking process.