Insurance Certificate Automation
for Property Managers

Certificates of Insurance (COIs) protect Property Managers
against liability for accidents or injuries. Manage your COIs in PINS.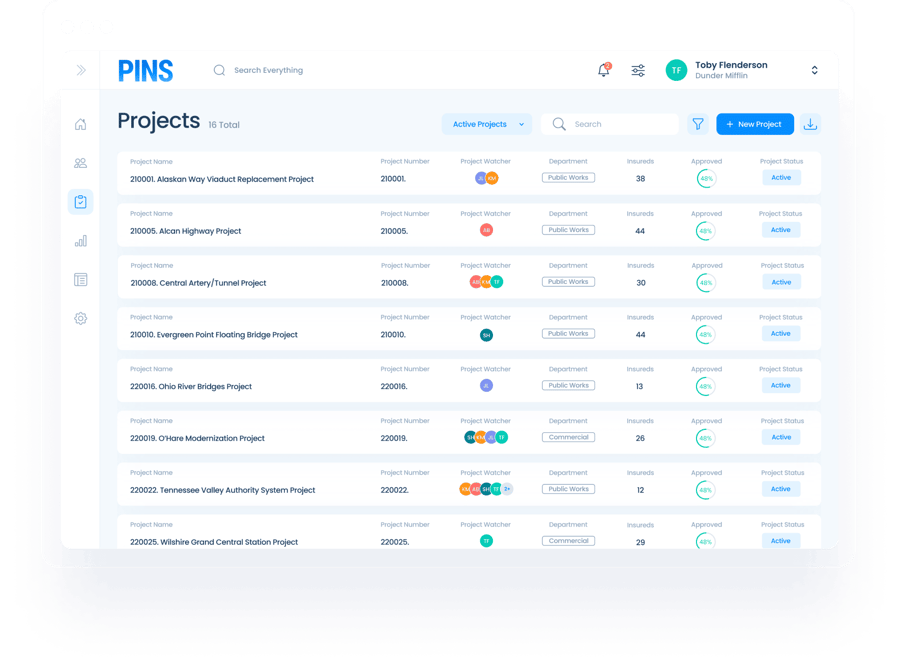 FEATURES
Automate Certificate Renewals
with Agents & Vendors
PINS enables teams to easily manage Insurance
Requirements, Submissions and Compliance workflows, across Projects.

Property Management
Securely store your Tennant Certificates of Insurance in our AWS Cloud. Manage agents, expirations and renewals automatically in PINS.

Vendor Certificates
COIs are the lifeblood of commercial Insurance. Easily request coverage, analyze certificates and automatically send renewal notifications.

Automate Renewals
Subcontractors, vendors, drivers and agents can all easily log into PINS to provide Insurance Documentation, at no extra cost.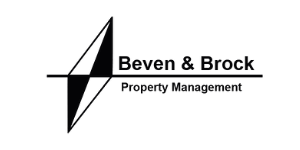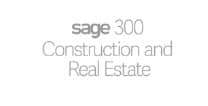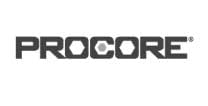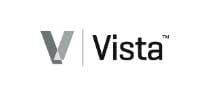 INCREASE YOUR COMPLIANCE
Insurance tracking tools that make your life easier
Certificate Management

Insurance Templates

Compliance Status

Reporting
Request & Manage Insurance Certificates to Increase Compliance
A COI tracking system ensures that all vendors are covered under appropriate policies at all times. Mitigate potential risk associated with vendor non-compliance by allowing Property Managers to quickly access information about individual policy coverage status without having to manually check each one individually every month!
Standardize your Insurance Templates
One way to avoid operational risk is to make sure that you have a standard process in place for tracking COIs from all of your vendors and contractors. The sooner you can establish such a process, the better it will be for your business. Templates structure your requirements into a standard workflow, increasing efficiency and
Increase your Team's Compliance
Property managers play a critical role in managing risk for their Tenants. Property managers need to have an effective risk management program in place to ensure that they are not at fault for any losses that occur on their properties. Managing COIs in PINS raises Insurance compliance across the board.
Measure what Matters
It's not enough simply to purchase insurance; you must also manage the risk associated with each insured product or service that you offer. This includes tracking and reporting on all of your contractors and vendors so that you can monitor compliance rates over time.
PINS offers a robust dashboard with expired, pending review and delinquent status reporting - along with a real-time activity log to monitor progress.
Is PINS free for Vendors & Agents?
Yes. Vendors & their Insurance Agents can easily upload & manage certificates in PINS for no additional cost.
Can I re-use Templates for new Vendors?
Yep! When you create Templates for your company, anyone with permissions can access and update these base Templates. This standardizes your Insurance requesting process, and allows your business to move faster, and with increased compliance.
Can I change my plan later?
Yes, you can change your PINS subscription plan at any time.
How do I get started?
Simply book a demo to talk to a PINS representative, and we'll get your data set up within minutes!
Get Started with your personalized demo

Request a demo and learn how PINS can help you automate your insurance tracking process.