Insurance Certificate Management
For Trade Contractors
Streamlining your entire COI process - from start to finish - with PINS.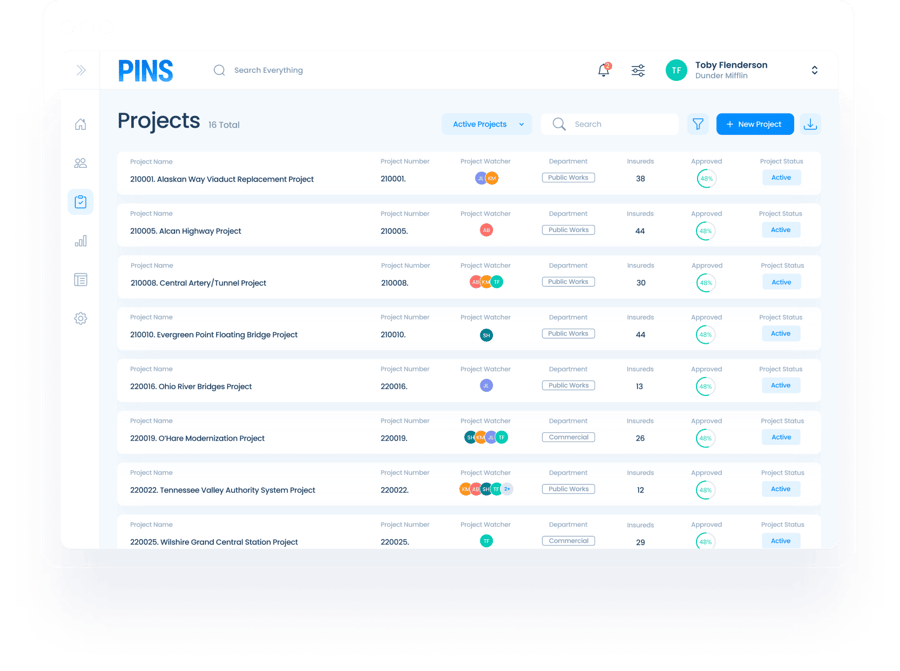 FEATURES
Insurance Certificate
Automation For Builders
PINS enables teams to easily manage Insurance
Requirements, Submissions and Compliance Workflows across Projects.

Verify Compliance
Subcontractors, Vendors, Drivers and Agents can all easily log into PINS to provide Insurance Documentation, at no extra cost.

Status Notification
Realtime status notifications keep you informed on compliance and quickly identify gaps in coverage.

Agent Submissions
Agents can submit Certificates of Insurance for free - including access to OCR and PDF auto-readers.

Secure Storage
Our servers are 100% located domestically, and we run AWS backups daily. We guarantee a 99% uptime, and a dedicated customer success team.

Renewal Automation
Automatically set renewal emails to trigger whenever renewals are needed, looping in Agents and Insureds for seamless updating.

Reporting by Project
Create Insurance Requirements as Templates that can be applied across groups or projects, saving time and increasing compliance.

Certificate Tracking
Stay informed on compliance status, and track certificates that have upcoming renewals. Easily identify gaps in compliance & expedite coverage updates.

Integrations
We integrate with the leading Project Management and Accounting software, including Sage 300 Construction & Real Estate, Procore and Viewpoint.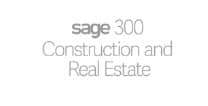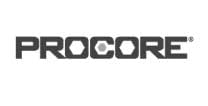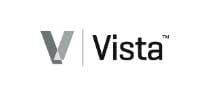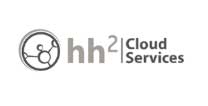 OPTIMIZE YOUR COMPLIANCE
Stay Compliant across all of your Projects
Save Time

Reduce Errors

Brokers are Free

OCR Uploads
Put a system in place to streamline your COI process
COI automation software will help save you time and resources by streamlining the entire process from start to finish, giving you more time in your day to focus on growing your business.
Avoid wasting time tracking down incomplete or inaccurate certificates
While most people don't intend to make mistakes when they perform manual tasks, even small mistakes can lead to huge problems down the road. With COI automation software, human error is all but eliminated because there's no need for tedious manual data entry.
Brokers help Contractors manage their COIs
Research has found that there are many benefits to automating your COI process - including increasing your ability to work with new team members and reducing errors.
Our automatic PDF reader includes powerful Machine Learning-enabled OCR
Optical Character Recognition (OCR) enables automated insurance certificate analysis and organizations can automatically identify key data within the submitted PDF certificates of insurance.
Can my Insurance Agents use PINS?
Yes! Agents can upload, track and update Certificates in PINS for no additional cost.
Does PINS offer reporting?
PINS was built for reporting! Our Reports section offers a dashboard with highlighted quick views, along with advanced filtering and exporting.
Does my team stay notified?
100%! PINS offers robust email functionality to batch notify your team members based on role, or permission access level - so everyone stays informed & maintains a high compliance level.
How can I get started?
Simply Book a Demo with a PINS Representative to find the quickest way to set up your current accounts. We offer easy import onboarding with your current data, and can have you up & running in a matter of minutes.
Get Started with your personalized demo

Book time with one of our experts.