Reporting & Analytics for
Insurance Compliance
Get deep insights & take quick action with our advanced analytics & reporting tools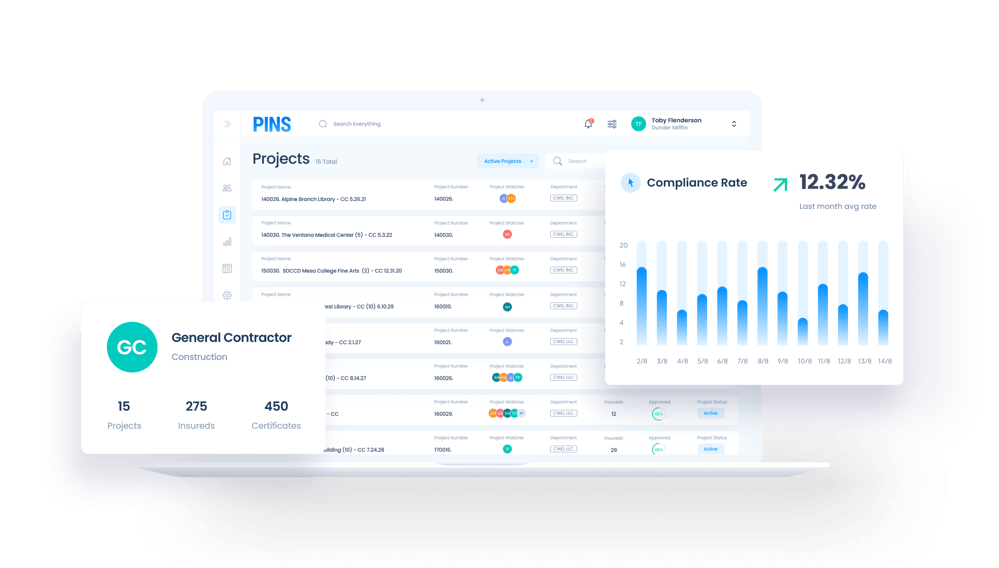 FEATURES
Data-Driven Insurance
Compliance Optimization
PINS enables teams to easily analyze and report on Insurance Compliance.

Expired Certs
Quickly identify & take action on expired Certificates of Insurance. Batch actions allow for group emailing with Email Templates that make renewals simple.

Non-Compliant Certs
Automatically take action to increase your team's performance, including communicating with Vendors & Agents, avoiding costly errors.

Pending Review
Stay on track of submitted policies with our Pending Review status, allowing you to focus on business-critical decisions.

Delinquent Certs
Create custom workflows based on Certificate status, and easily allow your team to stay informed and take action to raise compliance rates.

Advanced Filters
Filter your data by Insured, Project, Policy, Requirement, and more. Sort your data by fields including ID, Status, Email and Coverage.

Quick Search
Swiftly and accurately finding a needle in a haystack requires advanced search functionality that is built into all PINS plans.

Batch Emailing
Communicating with teams requires standardization and templates in order to automate emails with Vendors & Contractors.

Export to Excel
Slice & dice your data however you wish with our Export feature. This includes key data such as Insureds, policy types and limits.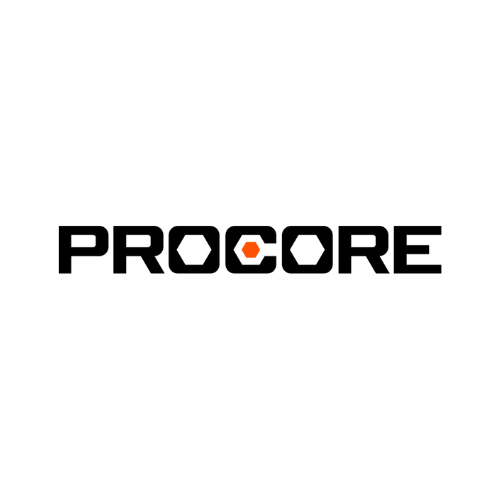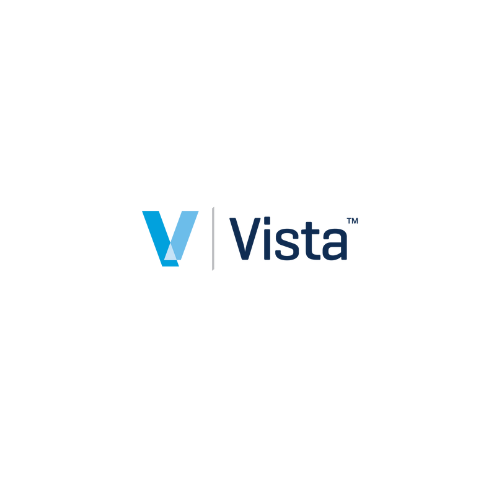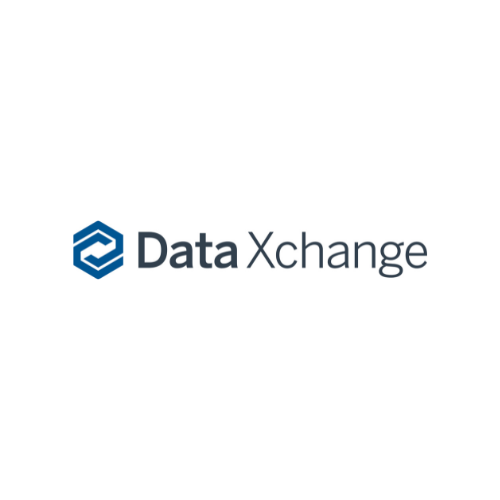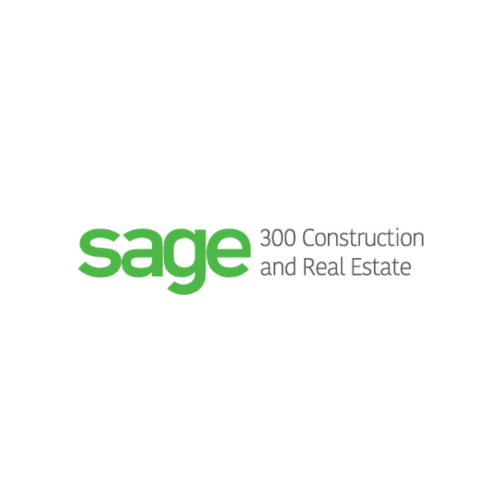 Are you still manually reporting on Insurance Compliance?
Managing COIs for your subcontractors, vendors and suppliers is critical to keeping projects on track. Analytics and reporting can help you get a clear picture of how well your project team is managing COIs.
OPTIMIZE YOUR COMPLIANCE
Measure what matters
Instant Analytics

Standardize Reporting

Monitor Progress

Take Batch Actions
Analytics & reporting for managing Certificates of Insurance
Analytics help you understand your progress and identify process problems that need to be fixed. Reporting helps you monitor changes to your data over time as well as provide a snapshot of what's happening right now. Analytics & reporting are critical to managing Certificates of Insurance (COIs) for sub-contractors and vendors, in order to maintain a high compliance rate across projects. These reports will help you understand how many certificates have been requested and collected, when they expire (or should have expired), who has them active at any given moment—as well as providing an easy way for staff members on different teams (like Risk Management or Procurement) to quickly access this information when needed through dashboards or customized reports.
Next-level COI management tools
When managing Contractors and Vendors, it's impressive to maintain high compliance across projects. PINS empowers you with COI management tools & automation tools, including analytics & reporting, that can be easily integrated into your existing workflows.
Reduce your risk of non-compliance
PINS reduces the cost of managing certificates. The ease of using the platform allows you to quickly and easily monitor all Contractors' compliance with their insurance documents, while also marking them as compliant when they have been updated. This means that you can spend less time on paperwork and more time focusing on core business activities.
Bulk actions save time & headaches
Bulk email software is one of the most effective ways of ensuring high compliance levels in the construction industry. It allows you to send emails to multiple people at once, saving you the time and effort that would have been spent on sending individual emails. Additionally, with bulk email software, you can monitor the status of your emails without wasting time manually tracking.
Can anyone on my team view the reports?
Yes; across projects, by role or individually. PINS is built for flexibility.
Is reporting available on all of the PINS pricing plans?
Yes! Our reporting feature is available for all plan levels.
Is there a limit to the number of emails that I can send?
Nope! PINS supports enterprise-level data management. There is no limit to the number of emails included in our pricing plans.
How can I get started?
Getting started with PINS is easy. Simply Book a Demo and a representative will set you up with an account!
Get Started with your personalized demo

Request a demo and learn how PINS can help you automate your insurance tracking process.